Hi,
everybody.
Long Time No See, I finally BACK
~~~
In fact, I have a lot of things to blog, nevertheless my assignment occuppied all my times
My lastest state: Busy + Headache + Weary
(Same as my facebook status: Everyday is a Busy Day, I'm working under www.assignment.com, What a Hell company!!!!!)
My assignment is high as mountain
~~~
Sob~~~Hope I have an assistant.
So make it simple, I use caption
A swift flashback on Oct
1.Summer Imay B'day
The only "good" group picture in my camera, but someone skill spoiled it.
A hazardous decision for boy capture
Outcome: Our eyes seems so tiny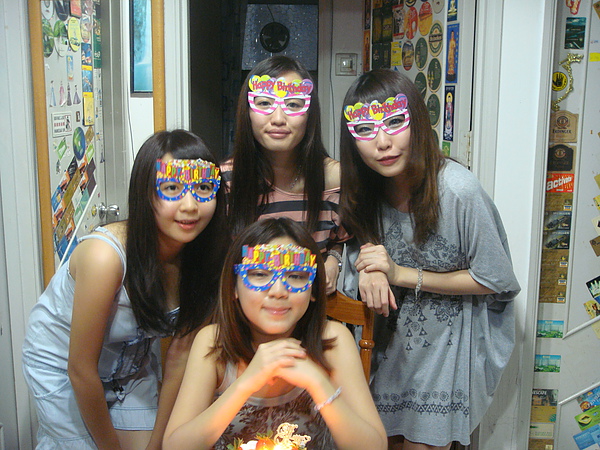 Main actress and actor of the day...I snapped one, result definite better than boy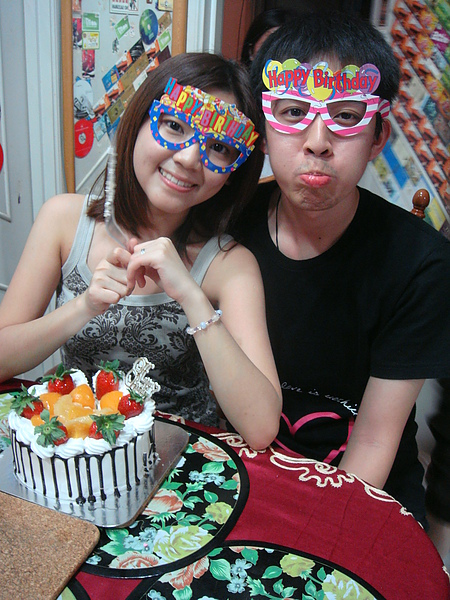 2. Rendezvous was CUT DOWN~~~My mood was down to a deep valley
At least remain 1 week 1 date. If not, LOVESICK occur to me.
Dine out as usual, My Beloved man, I miss U so much,hope u have similar feeling.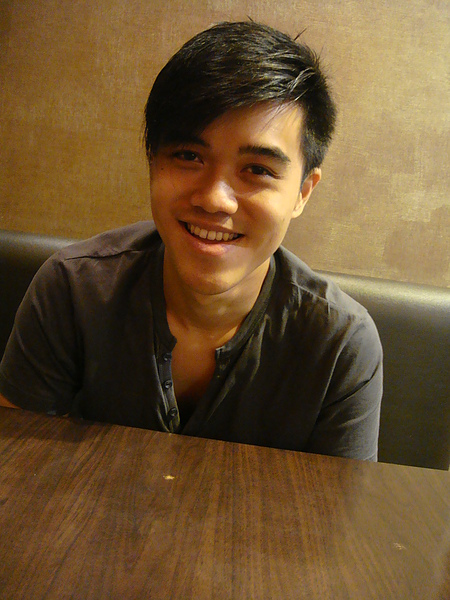 My Gold Fish Face Expression~~~Exhausted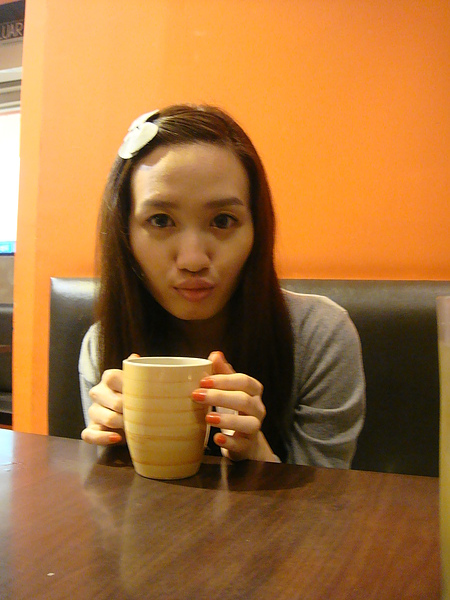 3.New Item I bought 2 weeks ago, VICHY LABORATOIRES NORMADERM
NORMADERM is the N'1 skin care range from VICHY for oily and imperfection skin, effectively tackles skin problems such as clogged pores, redness, blackheads and uneven complexion without the harshness and drying effects associated with traditional anti-acne remedies.
My Short define: NORMADERM is corrects acne, pimples, blackhead and give you a shine skin.
I need it to solve my pimples and I saw many good comments about it, fix pimples effectively.
That is the main motive I bought it
Pressure + Period make pimples come to my face (HATE)
DADA~~~
item, Price: 25.90 ( Cheapie) , Place: Guardian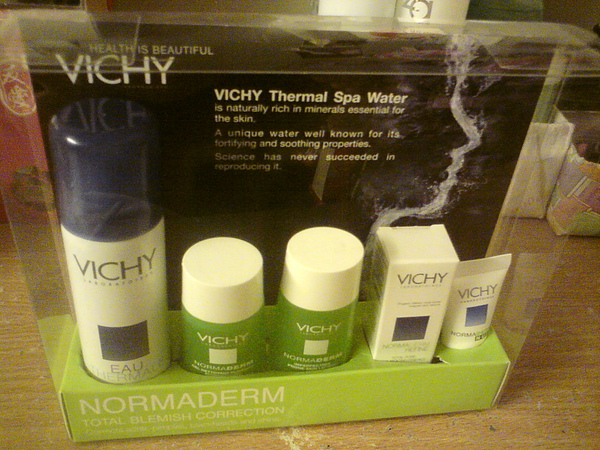 The pack contains:(from left) Vichy Thermal Spa Water 50ml, Normaderm Purifying Cleansing Gel 30ml, Normaderm Imperfection Prone Skin Lotion 30ml, Normaderm Refine Total Pore Resurfacing Essence 3ml and Normaderm Chrono-Active Anti-Imperfection Care 5ml.
It is on my hand now
~~~~
The packing is useful for travel and suitable for first try out people like me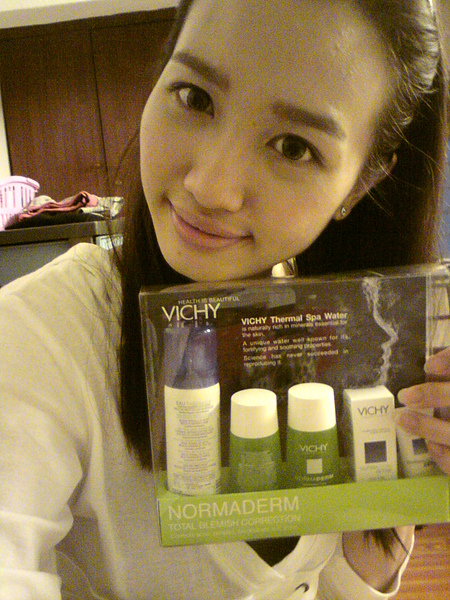 See my face so happy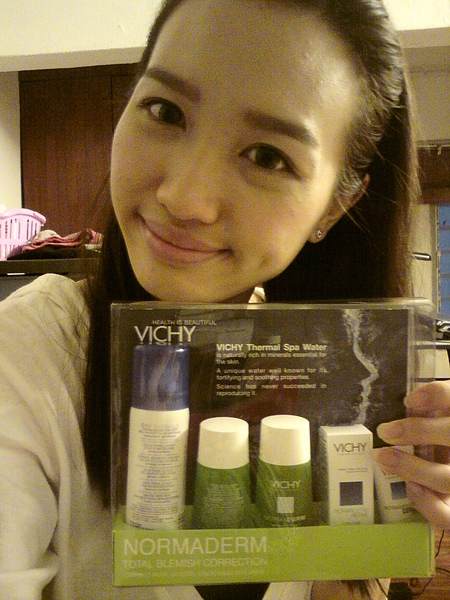 My comment: It quite effective in solving pimples
, hence I gonna buy a full pack (big size).
I gotta out here.
Hope assignment can complete on time, still three to do,Gambateh to myself.